URBANA – Dozens of people walked the streets of Urbana on Sunday, protesting the beating death of a Tennessee man and policing overall.
Authorities in Memphis released video showing Black motorist Tyre Nichols being beaten by five police officers who held him down and repeatedly struck him with fists, batons and boots.
The footage released Friday also shows the Black officers pummeling the 29-year-old and leaving him propped against a squad car as they fist-bump and celebrate their actions. The officers have been charged with murder in the assault that the Nichols family legal team likened to the infamous 1991 police beating of Los Angeles motorist Rodney King.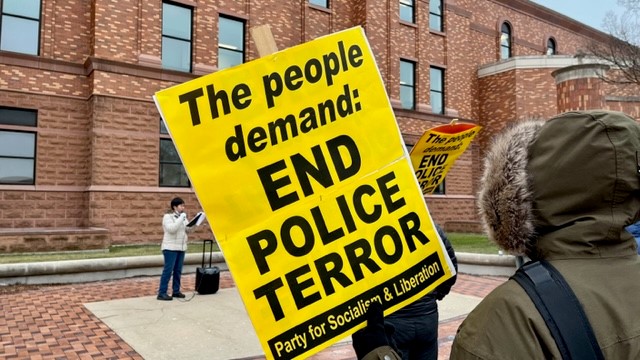 Dozens of protesters marched Sunday, chanting "justice for Tyre Nichols" repeatedly as they walked from the Champaign County courthouse to Urbana city hall. They turned out despite the gray skies and temperatures hovering around the freezing mark.
The Party for Socialism and Liberation led the demonstration. Many of the marchers say they could not watch videos of the officers repeatedly striking Nichols.
Organizer Abbie Simpson says they/she was saddened but not surprised by the case.
"Even if we put these cops in jail and they should be, there's going to be more to take their place as long as the system is alive," says Simpson.
Many in the crowd called policing racist and want financial resources redistributed. 
Simpson also pressed the Urbana city council to reject a new police contract.
"They rushed through a contract that would give them more power and more money and we really encourage people to use their voice at the city council meetings to say no to that contract," says Simpson.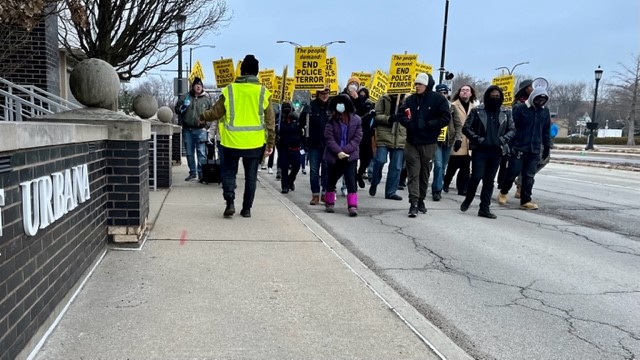 According to the News-Gazette, the proposed contract contains annual pay raises for all police represented by the union, and makes Juneteenth the department's 10th paid holiday.
Critics are also concerned that the contract will tighten restrictions on the city's Civilian Police Review Board. The 7-member board reviews citizen complaints against sworn Urbana officers. 
Reacting to the killing of #TyreNichols protesters in central #Illinois marched to @cityofurbana city hall. They chanted "no good cops in a racist system." Many also called for the city council to reject a new @UrbanaPD labor contract. pic.twitter.com/2pMIlBtqdE

— Illinois Newsroom (@ILNewsroom) January 29, 2023