CHAMPAIGN — It didn't take long for the Illinois men's basketball team to bounce back from a tough loss at Missouri on Saturday in the annual Braggin' Rights game.
Kofi Cockburn scored 33 points and grabbed 13 rebounds as the 13th ranked Illini dominated Minnesota in their Big Ten Conference opener. Cockburn credited teammate Trent Frazier for igniting the offense from the other end of the court.
"When you can come out and play with that kind of energy, everybody around us, they connect, they feed off that energy," Cockburn said. "Trent, he's talking on defense, and everybody started adapting, and everybody started doing the same thing."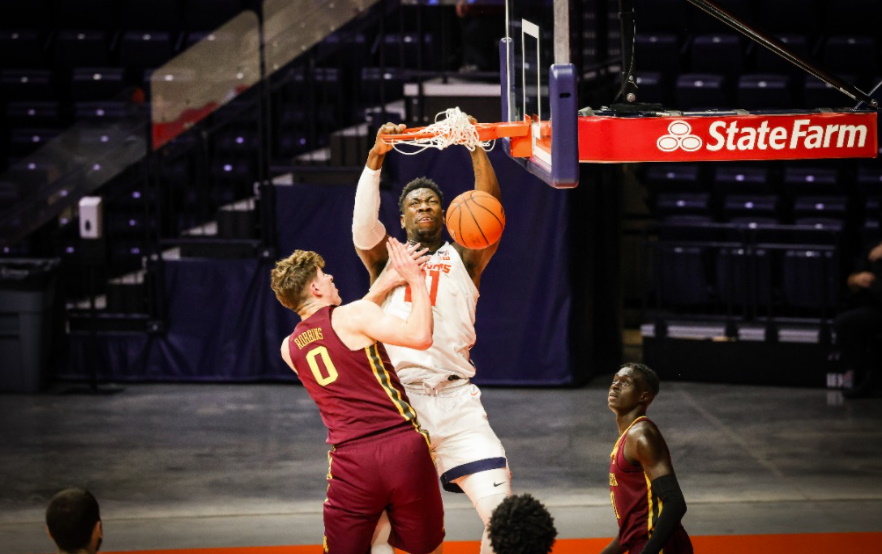 Marcus Carr led Minnesota with 16 points, but the preseason All-Big Ten guard hit only 3-13 shots from the floor. He needed a 9-10 effort at the free throw line to get his point total.
Illini coach Brad Underwood specifically credited Frazier's defensive effort on Carr, which came after a lackluster team effort in Saturday's loss at Missouri.
"I think we had been scheming a little too much defensively," Underwood said. "Trent Frazier literally just said, 'Coach, I got him. I got him. We don't need to do all the switching. We don't need to do any of this. I got him.'"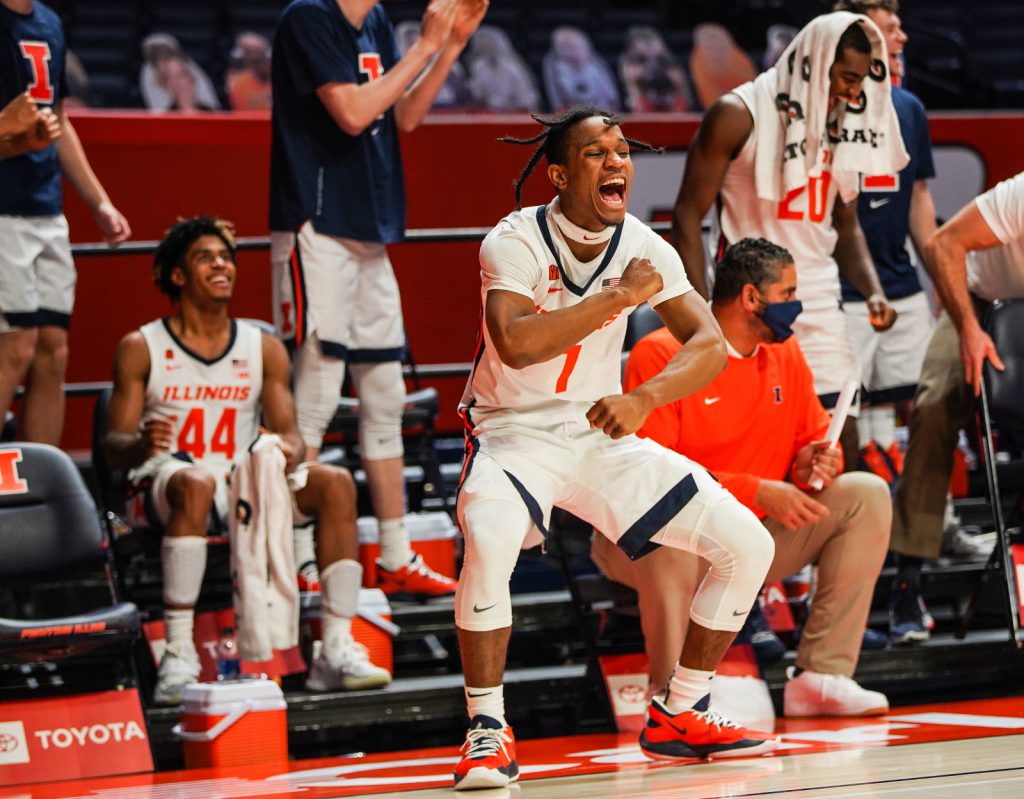 The defense was so dominant that at one point the Gophers converted just 1-19 shot attempts. Illinois scored 14 straight points during that stretch.
Center Liam Robbins added 10 points for the Gophers, but was limited to just 16 minutes of playing time before fouling out.
Adam Miller added 14 points on 4-9 shooting from three-point range for Illinois. Frazier and Ayo Dosunmu each contributed 10 points, with Dosunmu adding 7 rebounds. Andre Curbelo dished out a game-high 9 assists in 22 minutes off the bench.
It was Minnesota's first road trip in nine months. The Gophers played and won their first six games of the season at Williams Arena in Minneapolis.
The Illini will now travel for two games, beginning at #19 Rutgers on Sunday. That game tips at noon CT on ESPN2.
Rob McColley covers University of Illinois athletics for WILL.