RANTOUL – As hundreds of migrant farmworkers arrive in central Illinois to work on detasseling — a process needed to create hybrid seed corn — local organizations are stepping up to provide services to the workers and their families.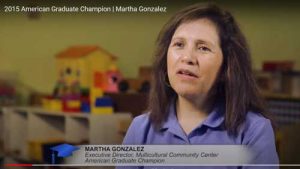 Martha Gonzalez, executive director of the Rantoul Multicultural Community Center, says the child care they offer is open to anyone, but spaces are reserved every summer for the dozens of children who come with their families.
Thanks to donors, grants and state funding, Gonzalez says the Center's services are made available at no cost to migrant families, many of whom live below the federal poverty line.
The Center also works to connect families with other services and support they need while living in east-central Illinois.
"A lot of these families are new to the area, they don't know how to navigate here," Gonzalez says. 
Through a partnership with the Community Services Center of Northern Champaign County, which is led by Andy Kulczyki, they help migrant workers access food. This year, Gonzalez says they're providing a package of housing items that includes cleaning products to help them stay safe during the pandemic.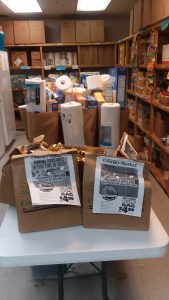 Kulczyki says in addition to operating the food pantry, with support from the Eastern Illinois Food Bank, his organization's goal is to create better access to social services, mental health and human services that can be difficult for people to access.
About 70% of the clients they serve come in for the food pantry, which has been operating for more than 30 years, he says. 
The pandemic has changed the way the food pantry operates. Kulczyki says they ask people to call ahead and drive through to pick up food, in order to minimize the number of people coming into the building. 
State regulations for licensed day care providers require the Multicultural Center's child care program operate at reduced capacity — down to 120 from 171, Gonzalez says. 
The Center is also taking other steps to protect children and staff, including frequent hand-washing and mask-wearing for everyone age five and older.
"When the children come in the morning… the parent doesn't get out of the car, (to have) as minimal contact with the adults as possible," Gonzalez says. "And we sanitize, sanitize, sanitize every two hours, all the classrooms."
The Center is also keeping children in groups, without mixing, and they're not allowing visitors. While they usually take the children on field trips and other outings, a lot of those activities are canceled this year, she says.
Gonzalez says fewer children are expected this summer due to concerns about the pandemic which have caused workers to leave children behind with another parent or with relatives.
Other statewide and local organizations provide legal assistance, basic medical services, financial assistance and other supports for migrant workers.
Christine Herman is a reporter for Illinois Public Media. Follow her on Twitter: @CTHerman