CHAMPAIGN — Champaign restauranteur Thad Morrow's first industry job was at Le Petit Café in Bloomington, Indiana. He was an undergraduate at Indiana University and told the owners that he'd work for free for two weeks. They agreed.
"I learned how to cook a few French things, and then, off to the races," remembered Morrow, a native of Jacksonville, Illinois.
While Morrow studied public policy and environmental science at IU, he decided to pursue his true passion: food and wine.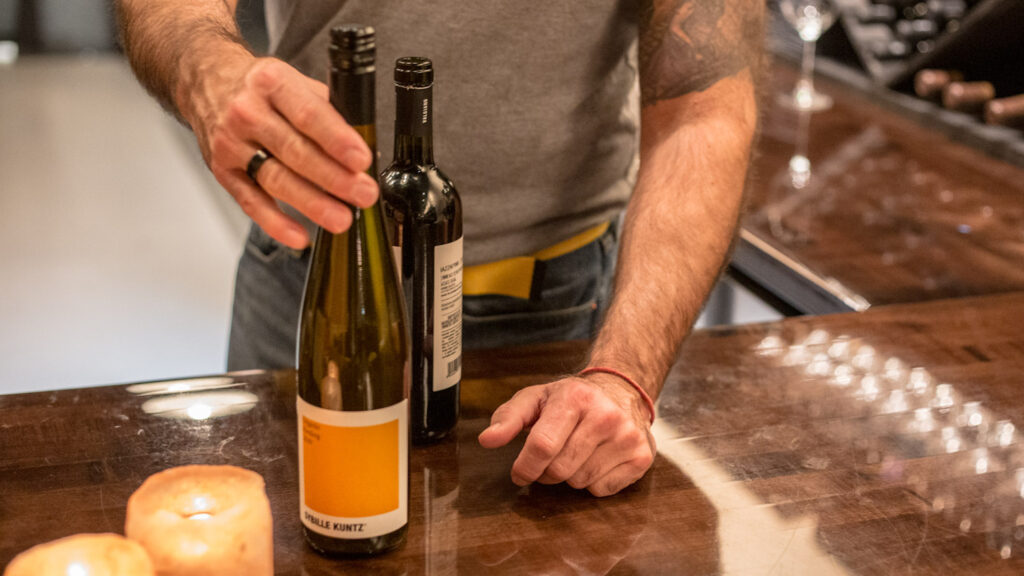 "I like it (wine) as a beverage to drink. I like the smell of it. I like to taste it," Morrow said. "But I also like the kind of things that surround the wine world. And I like the history but the big driver is, no matter what the wine is, it starts some kind of conversation with people."
Morrow moved to New York in the mid-1990s and went to the renowned Culinary Institute of America. He then worked under chef Mario Batali at the acclaimed New York City restaurant, Pó. He said he still cooks with Batali.
In 2017, the food publication, Eater, extensively reported on accusations from four women of sexual misconduct against Batali. This May, Batali was found not guilty of indecent assault and battery in a Boston trial.
In April, Morrow opened Ladro Enoteca, a wine bar and shop, facing East Main Street in downtown Champaign. It's the third Champaign bar or restaurant on his resume, following stints as chef and owner at Bacaro (2000-2015) and partner at Naya (2018-2020).
Morrow, a 50-year-old, was also director of wine for a time at the New York-based meal kit company Blue Apron. 
For Ladro Enoteca, Morrow has brought a new crop of natural and fine wines and high-quality cheese, meat, and tinned fish to the community.
"I think, you know, people in the Midwest (can) have really high-quality seafood…once they learn that (it) coming from a can isn't such a bad thing," Morrow said.
Alice Cho is a server at Ladro Enoteca. She hopes to create an accessible environment around wine drinking.
"I know wine can be intimidating and I felt that a lot going to different places…so I really hope that people can become excited about wine, be really open about learning about (it)…not be too intimidated or overwhelmed, or think that (it) has to be some very…hoity-toity thing, but something that you can just really enjoy," said Cho, who studied nutrition at the University of Illinois before falling in love with the hospitality industry.
Morrow has cooked appetizers for former President Barack Obama at a fundraiser on Long Island, New York, and for his presidential opponent, Mitt Romney, at an event in Illinois.
Morrow said wine and food can inspire more meaningful, political conversations.
"Wine kind of smooths over a lot. You know…one is the alcohol…but it smooths over some (other) stuff. And I think you can have a regular, civil conversation, and probably hash out some, like, common ground," Morrow said.
Locally, Morrow thinks the city of Champaign needs to address issues, ranging from crime to parking, facing small businesses.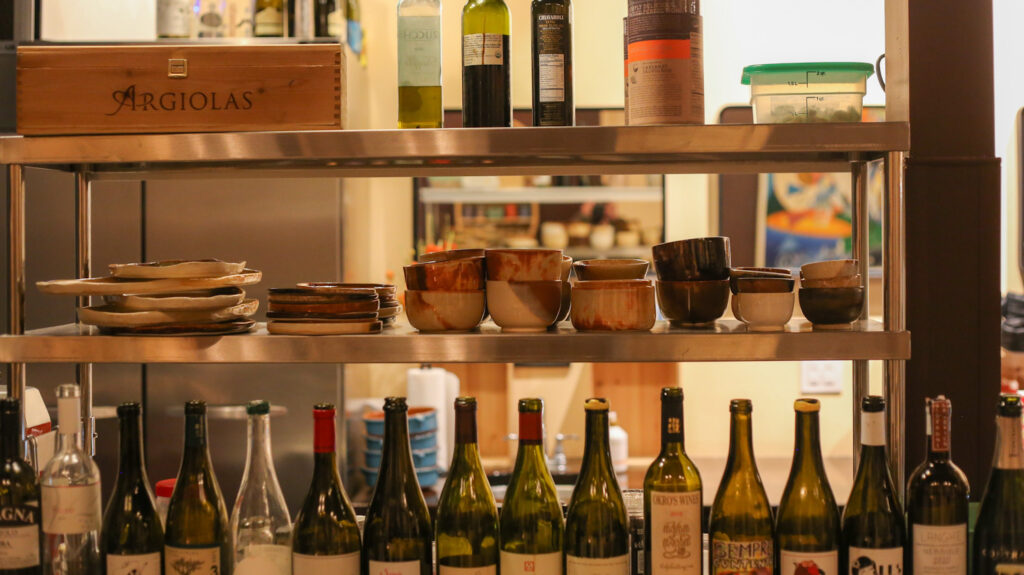 "You know, if people are worried about coming to downtown Champaign, then you won't get other small businesses opening," Morrow said. "Like I took a risk, and I mean, if you'd asked me a couple of weeks ago, I would have been like, 'maybe it was a bad idea. But you know, I'm gonna stick it out'."
The city has worked with organizations, like the Illinois State Police, University of Illinois Police, and the private security firm, AGB, to quell crime. But Morrow said the city still isn't doing enough to improve the situation.
"If they came in and had a glass of wine with me, or had dinner, we could have a conversation. That's a real conversation, right? And I think once you get to know me as a person, and I get to know you as a person, all of a sudden, you know, the framework changed a little bit," he said.
During the University of Illinois' homecoming weekend, some visitors told Morrow that he should have opened his wine bar in Chicago or Los Angeles. They were surprised to see his place operating in a smaller city, like Champaign.
But his response was simple: "too late."
Harrison Malkin is a reporter for Illinois Public Media. Follow him @HarrisonMalkin