CHAMPAIGN -An argument between two men from Urbana turned deadly in Champaign's Campustown over the weekend.
Police responded to shots fired in the 200-block of East Green Street after 9:00 p.m. on Friday. The incident resulted in the University of Illinois issuing an Illini-Alert, asking people to avoid the area or shelter in place.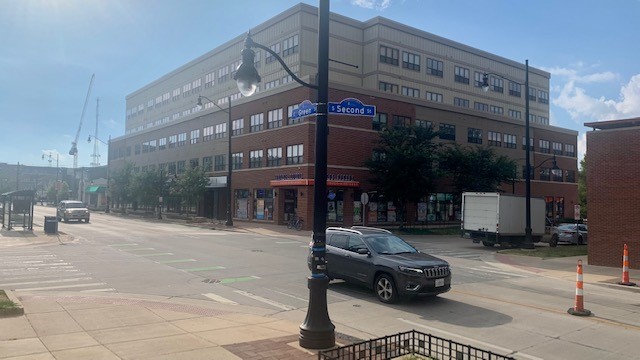 Officers say 46-year-old Joshua Berg of Urbana was walking east along the street with 42-year-old Matthew Denbo when the two began arguing. Berg suffered a gunshot wound. Emergency crews took him to the hospital where he died.
Officers later arrested Denbo. He is charged with murder.
Last week, police say 34-year-old Latoya Gwin was shot to death in a domestic dispute at her home on East Beardsley Avenue. No arrests have been made.
Despite the recent crimes, Champaign police say there's been a 51 percent drop in shooting incidents in the first half of 2022 compared to the first half of last year. The department says there were 71 shooting incidents between January-July of this year. In comparison, there were 145 shooting incidents between the same time period in 2021.
Green Street has seen several shooting episodes within the last year. On July 4th, police responded to shots fired but no one was hurt.
On August 21, 2021, police say a 20-year-old man was shot multiple times in the 100-block of Green Street.