CHAMPAIGN — The Fighting Illini football team dominated every aspect of the game against Chattanooga Thursday night in a 31-0 win at Memorial Stadium.
The Illinois offense totaled just over 500 yards, while the defense shut-out the Mocs, who were previously 3-0.
Head coach Bret Bielema spoke well of the defensive effort after the game.
"You know what I like about this defense is there, there kind of a group that, there kind of the bad news bears right they don't they don't really have a marquee guy maybe they just got a lot of guys that are really doing a good job," Bielema said.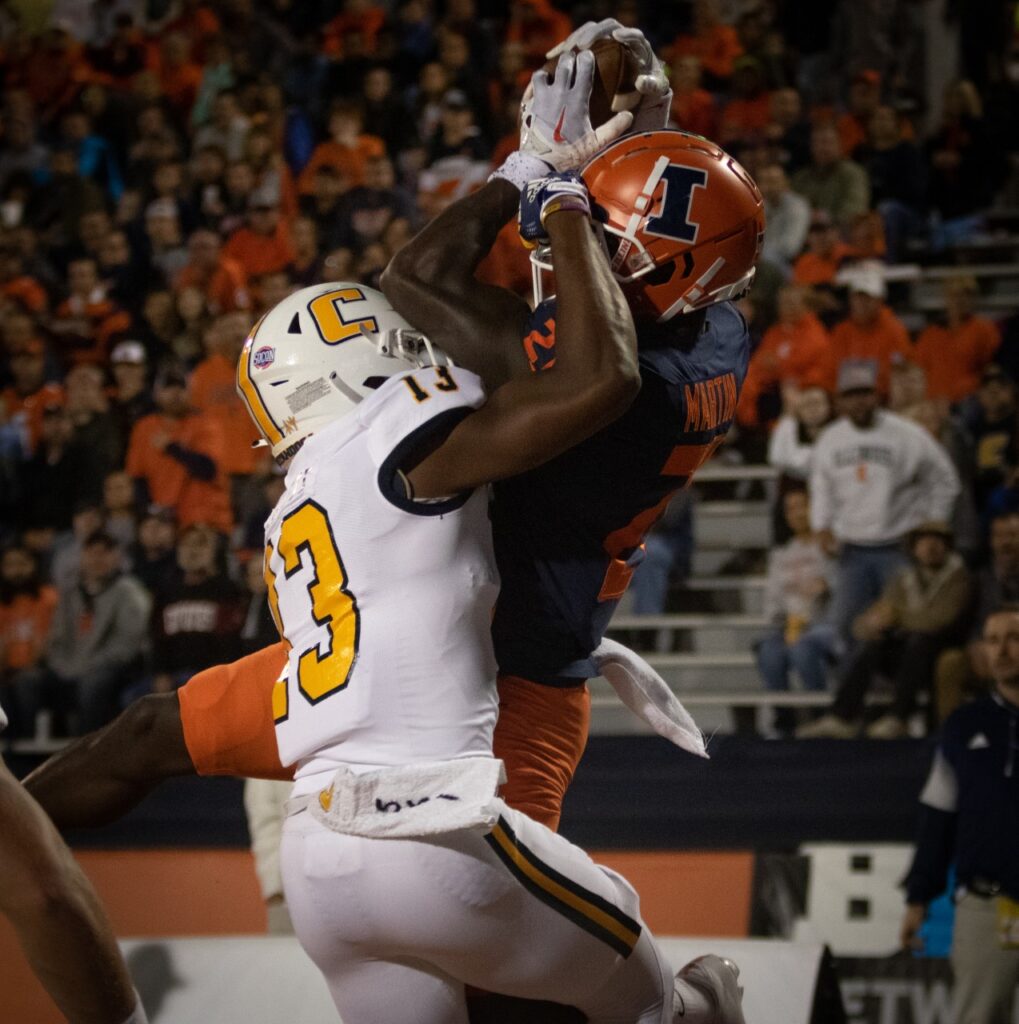 Bielema says the Illinois offense is starting to take shape after some early growing pains.
"On (last) Thursday's practice, I didn't like the way we kind of ended, so I made the offense stay out and do extra reps, and play a little bit cleaner. I'm glad I did because I think you saw that in the way they executed," Bielema said. 
Running back Chase Brown set an Illinois record by rushing for more than 100 yards for the fifth straight game.
Quarterback Tommy DeVito threw for 329 yards … with receivers Isaiah Williams and Pat Bryant each notching more than 100 yards.
With the win, the Illini improved to 3-1 on the season and finished a perfect 3-0 in non-conference games. It's their best start since 2015. 
Next up for Illinois is a game at Wisconsin a week from Saturday.