COLUMBIA, Mo. — No Makira Cook? No problem for the Illinois women's basketball team.
The Illini women won without their leading scorer 76-66 at Missouri on Sunday in the annual "Braggin' Rights" matchup between the two schools.
Cook did not travel with the team to Missouri due to illness.
Head coach Shauna Green says the rest of her team stepped up in Cook's absence.
"I'm so, so proud of this team, obviously, playing without a starter in Makira, and someone that has the ball in her hands so much," Green said. "We stepped up, and just nothing phased us tonight. Great win for us."
Adalia McKenzie scored a game-high 21 points, and Genesis Bryant added a career-high 20 to lead Illinois.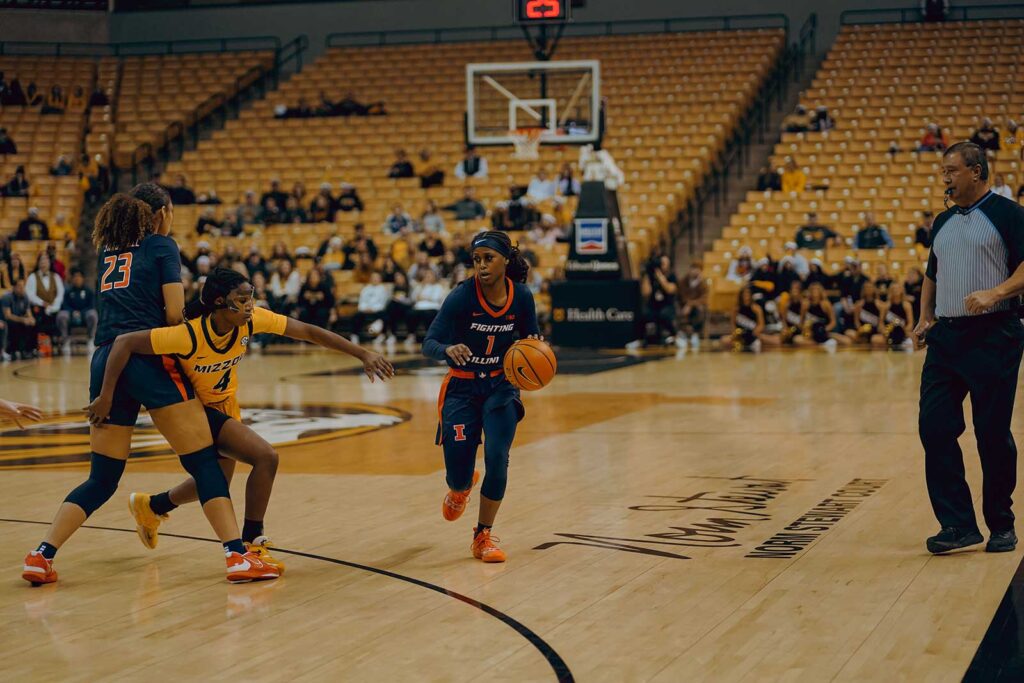 Missouri led 20-19 after a back-and-forth first quarter. After that, Illinois took control of the game.
The Illini would open up an eight-point lead at halftime and push it into double digits for most of the second half. Their largest lead of 16 points would come midway through the fourth quarter.
Kendall Bostic added a double-double for Illinois with 14 points and ten rebounds as they improved to 10-2 this season.
Green says this win without Cook should help her team going forward.
"Someone's going to be hurt, someone's going to be in foul trouble, someone's going to be sick, and I think this is just going to help us down the road," Green said. "We have the confidence now if we're without someone, or someone's off the floor and in some foul trouble, that we can do it."
Hayley Frank led Missouri with 18 points, and Lauren Hansen added 17 as the Tigers fell to 11-2.
Illinois has a home game on Wednesday against Florida Atlantic, before resuming conference play next week at Wisconsin.