CHARLESTON — After a year of bargaining – and a six day strike – faculty and staff at Eastern Illinois University have overwhelmingly ratified a new contract.
The contract includes a 15 percent raise over four years and — for the first time — the addition of parental leave.
"We have more young couples at Eastern, and more young people wanting to start families, and that would either be a big dent in their income or they had to wait arbitrarily," said EIU University Professionals of Illinois President Jennifer Stringfellow.
Stringfellow said her coworkers previously had to build up sick leave for years.
She expects the contract to be approved by Eastern's president and trustees within two weeks.
Administrators did not respond to requests for comment by the time of publication.
Students back in class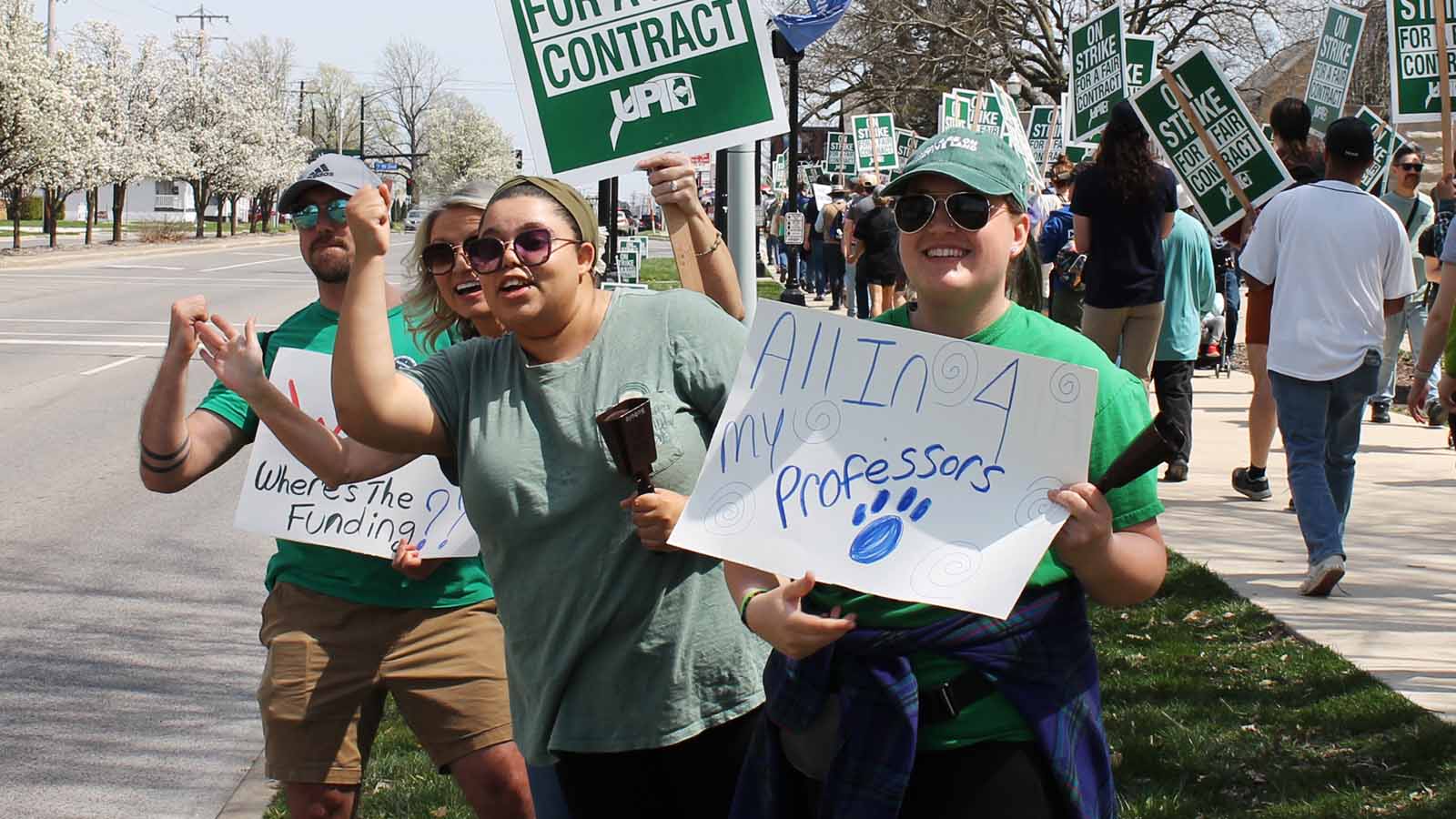 Eastern was among three state universities on strike this month, including Chicago State and Governors State.
EIU students returned to class on April 14 after the six-day work stoppage.
"I didn't have much work to make up, because our professors put a lot online," said mental health master's student Natalie Roberson.
She said graduate students had less to worry about during the strike than undergrads, who meet more times per week and have more assignments.
She supported the faculty strike, even picketing with her teachers.
"Even though the contract has mixed reviews, I'm glad they were able to fight for this first step in retaining good faculty," Roberson said.
Despite the pause in her classes, Roberson will graduate from her program on time in one week.
Emily Hays is a reporter for Illinois Public Media. Follow her on Twitter@amihatt.