SAVOY — Every day, cars back up on Curtis Road in the Village of Savoy, waiting for trains on the Canadian National tracks to cross.
After a decade of planning and lobbying, the Champaign County village has put together enough money to build a new bridge so the train can pass over the traffic.
U.S. Transportation Secretary Pete Buttigieg visited the spot on Monday.
"It's places like where we're standing today that decide whether we feel safe — when we're driving our kids to school, when we're on our way back from work, when we're picking up groceries," he said at a news conference.
His department awarded Savoy roughly $22.7 million – half of the cost of the project — from a grant within President Biden's 2021 Infrastructure and Jobs Act.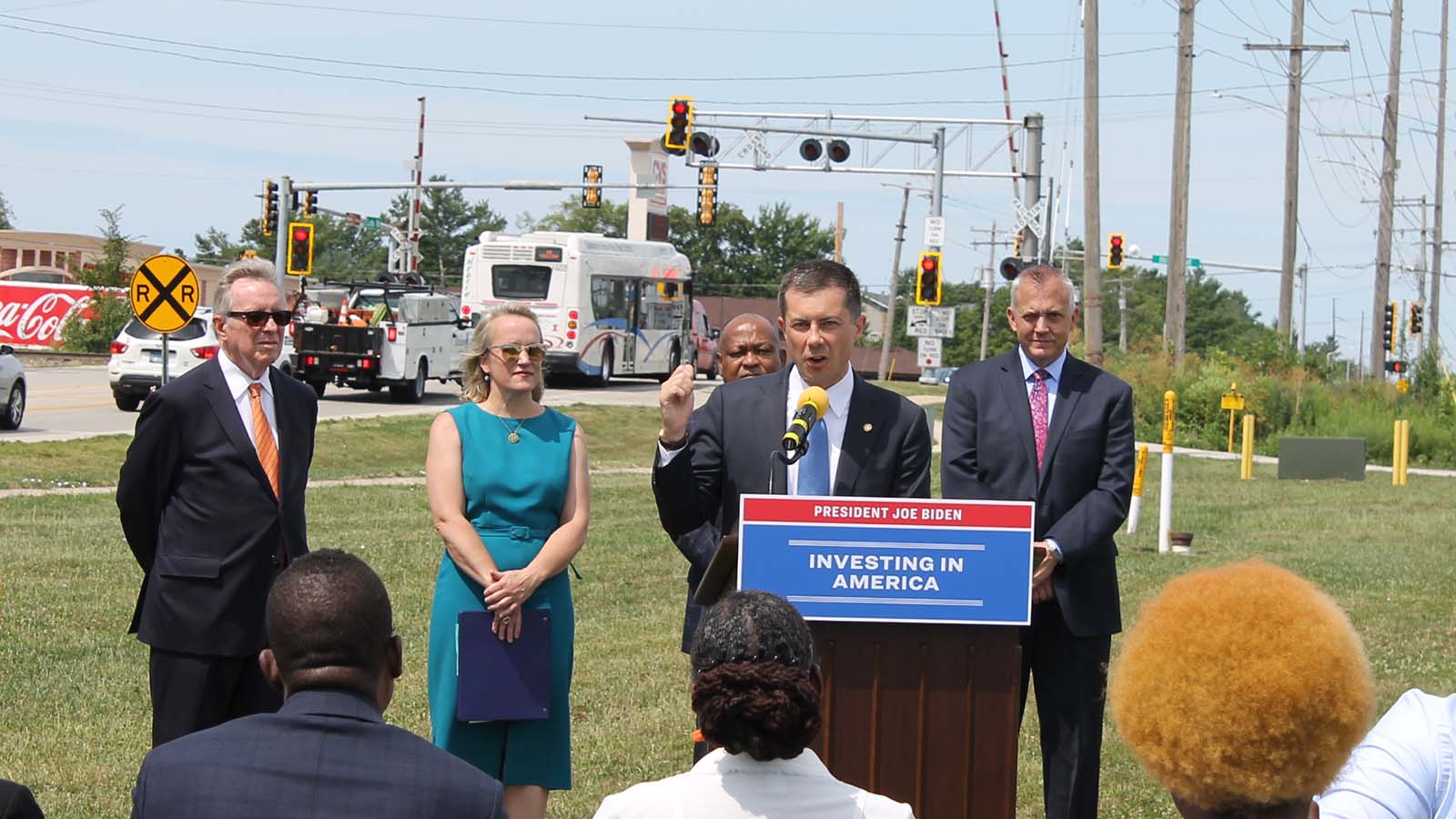 Buttigieg said the process was competitive.
"We got about $15 billion in requests for about $2.2 billion in funding," Buttigieg said. "So the fact that this project is one of the few that made the cut really speaks volumes about the readiness and the hard work of this community to make it happen."
The village plans to raise the railroad tracks and lower the road. There will be bicycle lanes and better bus stops included in the new version.
Savoy expects to break ground in 2026.
Emily Hays is a reporter for Illinois Public Media. Follow her on Twitter@amihatt.